Creating dynamic & engaging digital signage is easy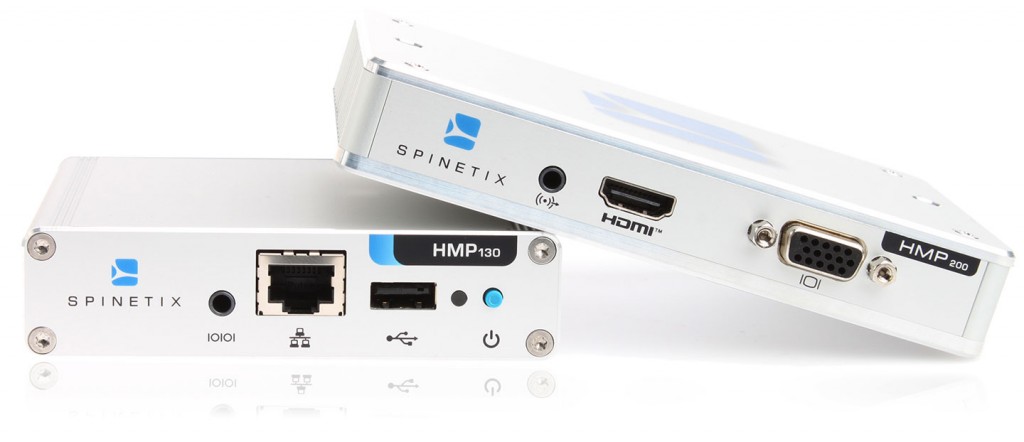 Combining simple and powerful software with the best in digital signage hardware,
SpinetiX will have you communicating with your customers on a grand scale in no time.
No more PC
Clients who have moved to SpinetiX regularly say that they enjoy the peace of mind of a reliable and robust system.
Cost effective and affordable
Low power consumption, no recurring license fees, no hidden costs, easy to maintain and affordable software.
Scalable
Start with a few devices and grow your project over time. All SpinetiX solutions are based on a common hardware platform, common management interfaces, common industry standards and all models are compatible.
Future proof
Your system has to be able adapt, what you need tomorrow may be different, with SpinetiX you can adapt the system as your needs change.
SpinetiX Digital Signage Players and Software features:
A robust, compact and professional design
The lowest power consumption available
Support for any screen size, aspect ratio, resolution or orientation
No maintenance or recurring license fees
Simplicity in network connectivity
Product life-time warranty
Digital Signage Player Range

Unmatched reliability & excellence
The HMP200™ Hyper Media Player is a full HD, high-end digital signage player with the power to replay multiple HD videos with smooth crawling text and animations simultaneously. Designed for 24/7 deployments, it's easy to be impressed by the HMP200™.
All-in-one digital signage solution
The HMP130™ features award-winning technology and embedded Fusion content creation software that empowers you to experience state-of-the-art digital signage in a very simple and fun way.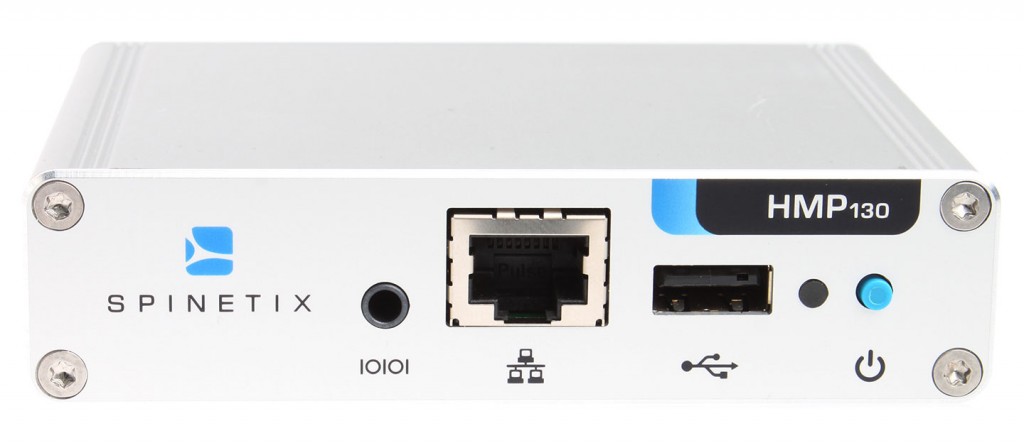 Simple, yet incredibly powerful
Elementi is the new simple but powerful digital signage software from Spinetix. It's designed to make it easier than ever to create dynamic and engaging digital signage displays. Download your free 30 day trial to see for yourself.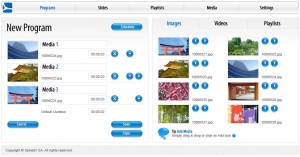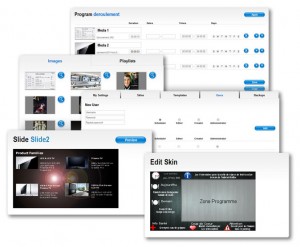 Discover a true all-in-one-solution today
Using a standard web browser and the simplicity of Fusion, you will be creating stunning results within minutes. Pre-installed on every HMP device, Fusion turns award-winning hardware into the perfect all-in-one digital signage solution.